Everyone wants to live in clean and tidy surroundings, but what does your cleaning obsession to the the Earth? Fortunately that doesn't need to worry you anymore. Our wide range of Eco Friendly chemicals will put your mind at ease.
Environmentally Friendly Chemicals
We have partnered with some fantastic companies, both local and abroad to give you the cutting edge in "chemical warfare" in the continuous battle against dirt, grime, lime scale, baked on grease and stains.
Now you can indulge your neat freak side with peace of mind that all the birds and fish will see tomorrow.
We supply two ranges of chemicals:
Our range of commonly used commercial and industrial chemicals containing G-Cide, cover all your cleaning and disinfecting needs. From heavy duty degreasers, oven cleaners and general cleaners to anti-microbial hand soaps, your establishment's needs will be covered.
What is G-Cide?
As a stand alone product added to carefully tested formulations, G-cide can be used as a disinfectant, preservative and sanitizer. The range of products which can incorporate G-cide as a substitute for existing ingredients is extensive and spread amongst many industries. Target market choice therefore is based on experience and demand.
G-Cide is a worldwide patented surfactant-modified glutaraldehyde.
A pH-neutral, low volatile, non irritant, non nitrosamine forming, stabilized unique chemical complex.
The most effective chemical for killing bacteria, viruses, fungi, moulds and spores without having to pre-activateit.
Requires no special chemical-breathing apparatus or clothing.
Requires no pre-activation prior to use, so no mixing is required.
Is totally biodegradable to carbon dioxide and water.
Has no chlorines, halogens, ammonia, amides or amines in its chemical structure.
It is registered with the SABS as a:
Detergent disinfectant in terms of the Compulsory Registration of Disinfectants and Detergent Disinfectants.
Sporocidal disinfectant for the sterilisation of medical instruments.

Non-corrosive to metals, plastics or skin Available in concentrated quantities that makes it easy to dilute with water.
Does not cause microbial resistance Has been tested for efficacy against the super bugs MRSA and VRE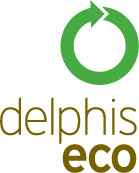 Our range of Delphis Eco products are perfectly suited to any industry and household. From sanitsers to detergents we stock them all.  We are proud to support the Delphis Eco Label and fully endose their entire process. From factory to end user they contribute to minimising waste, pollution and natural resource depletion.Not only that, unlike most cleaning chemicals, Delphis products don't use harmful chemicals that are damaging to your health.
These products are cost neutral, food safe and proven to be more powerful and safer than other known brands.
All of these products are made from ecological ingredients making them safer for the environment and the people using them.
Environmental benefits… EU Ecolabel accredited, derived from sustainable, plant based resources, reduced impact on aquatic life, reduced use of hazardous substances,reduced carbon footprint,phosphonate and phosphate free,readily biodegradable,not tested on animals,non-flammable.
Financial savings…
We reduce costs by supplying less products, not more. These concentrate chemicals dilute down significantly meaning that just a small amount can go a long, long way….for example each 5ltr bottle of concentrate dilutes into 166 trigger bottles.
Performance…
Going 'green' doesn't sacrifice performance. These products achieve a 92% success rate compared to five non eco market leading brands. Basically, our green cleaning chemicals really do work!
Ease of use…
Our products are extremely easy to use and highly efficient. Using surfactant technology the cutting agents literally get underneath the dirt and grime making it easy to wipe away. Now that's deep cleaning.
Farm to fork…
Protecting the cycle: these ecological cleaning chemicals have minimal effect on the environment; thus reducing the risk to water and soil for the growing of crops and the rearing of animals destined for human consumption.
EU Ecolabel Accreditation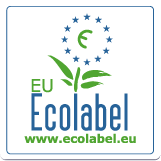 The EU Ecolabel is the premier European award for the manufacture of ecological products. It is the European-wide symbol for products that satisfy stringent controls with respect to their effects on the environment and people. All products bearing the EU Ecolabel have been checked by independent bodies to ensure they comply with strict ecological and performance criteria. The Ecolabel is administered in the UK by the Defra, supported by the European Commission and all members states of the EU.The EU Ecolabel is unique and is only granted to products that are  manufactured using sustainable, reusable products and methods in the manufacturing process. EU Ecolabel certification is only granted after each product is blind tested against four comparable leading brands to prove their performance is equivalent to or better than the established brands.